Exe decompiler kali linux. Courses 2019-02-16
Exe decompiler kali linux
Rating: 8,4/10

1391

reviews
appsec
When we download and execute the exploit from cmd. I suggest you start with in a wikipedia article, and then take a look at. Executing the Payload On copying the file to our target Windows machine, we have the screen-shot below. To transfer the exploit to the target host we will be serving it with the build-in Apache webserver. Modify the assembly instructions The next step is to modify some assembly instructions. Exploit compilation errors When compiling exploits for different architectures and operating systems many errors can occur. Also keep in mind there is with license restrictions but suitable for hobbyists or students and restrictions of the capabilities.
Next
What is the best compiler for assembly in Kali Linux?
You can also try the Reko Gitter. Downloading and installing Mingw-w64 may take a little while to complete. Cold cup of coffee from the night before over time became my best friend. You can modify the instructions and save an executable. I linked to a page only accessible for registered members, but the thing is: it's just a public wargame.
Next
Decompile EXE
Obviously, we have a loop here with some check inside which determines if the program should break from the loop or not. As long as we are within the shell, we can enable it by adding a registry key. Please note that many software licenses prohibit decompilation or other reverse engineering of their machine code binaries. So I have a simple if statement that checks a boolean value. And as we saw, decompiling assembly code is hard. Next we see how this can be done.
Next
Kali Linux: Installing an .exe
I know this has probably been answered umteen times but I will ask anyways. Getting support You can report any issues you encounter or ask any Reko-related question on the issue tracker. As we can see the whoami command returns a privileged user before executing the exploit and system user after. The company I am working with has an engineering program that needs to be modernized. In concrete, this one: in spanish Thanks a lot for your time! We then run the exploit. Details Welcome to the Kali Linux Deep Dive course! We therefore have to figure out a way to modify it to bypass antivirus detection. On the other hand, most penetration testers mainly use Linux based distributions such as Kali Linux, Pentoo or Backbox.
Next
appsec
For the complete list of updates, fixes, and additions, please refer to the Kali Bug Tracker Changelog. If you find my articles interesting and you want to know more about me, feel free to contact me via the social links below. Note: please let us know if you still are not able to compile, so we can help you fix the issue. The solution for this is: Mingw-w64. Also Read : Installing Reko Windows users The following prerequisite software must be installed on your machine first:. Is there a decompiler anyone can recommend? However, there is a workaround.
Next
Running Xfce Desktop on Kali Linux (WSL)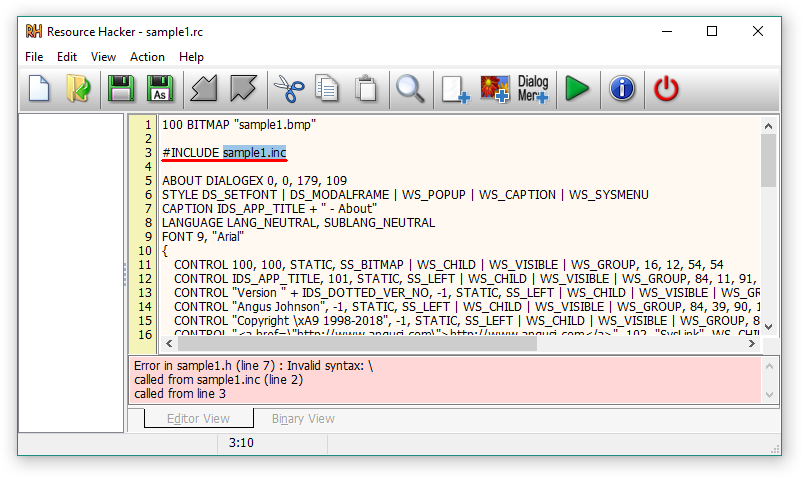 K4linux is a Blog that aims to provide latest updates from Technology, Tutorials, How-Tos, and News bind to Hacking, Penetration Testing with Kali Linux, and also security Testing. We have learned how to install Mingw-w64 on Kali Linux and solve the most common installation problems. The main difference between the static and the is that the static library is directly embedded in the executable, thus increasing its size. It was developed by Mati Aharoni and Devon Kearns of Offensive Security through the rewrite of BackTrack, their previous forensics Linux distribution based on Ubuntu. Note that this output is ready to be assembled back into an object file, so you can tweak the code at the asm source level, rather than with a hex-editor on the machine code.
Next
Running Xfce Desktop on Kali Linux (WSL)
I recommend ing this question to include a detailed description of the specific problem you're actually trying to solve. You might have some quality lost but it depends on the picture itself. Generates indented pseudo-C with colored syntax code. You will be required to accept a certificate. This manifests as the login manager crashing a few times until the packages finish reinstalling and is expected behaviour. You're confused with the question because of the false assumption you have.
Next
Mingw
Motivation for writing As professional developers, we create products. The following video will show you How To compile and Run C++ program in Kali Linux: The Question Now is : How To create an executable program that work for Windows? Net like , for example which is actually paid from some time on. This is despite Windows 10 being a fresh download with latest patches applied! Net apps is also done with debuggers and decompilers for. Instead of creating a shortcut for the batch file, create a shortcut for the cmd. Software reverse engineering does not mean executing the binary, just like missile reverse engineering does not mean launching the missile you study.
Next